Dr. Emily Malmstrom (Gartner) D.C., F.I.A.M.A.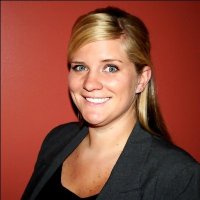 Dr. Emily Malmstrom (Gartner) was born and raised in Omaha, NE. After attending Millard North High School and Creighton University, Dr. Malmstrom completed her Chiropractic education at Palmer College of Chiropractic in Davenport, IA in 2009 where she graduated Magna Cum Laude. At Palmer, Dr. Malmstrom was involved in numerous clubs and activities that helped promote Chiropractic in the community as well as advance her education. During her last year, Dr. Malmstrom had the opportunity to travel to Manaus, Brazil with a group of Chiropractic students to treat the community and spread the message and benefits of Chiropractic. Dr. Malmstrom spent a year associating with a well-known Chiropractor in Lincoln, NE after graduation before returning to her hometown, excited to serve her community!
Dr. Malmstrom and her husband, Justin, have two wild and crazy boys, Liam and Colin that keep them busy and on their toes! When not delierving awesome Chiropractic care, they enjoy traveling and swimming.